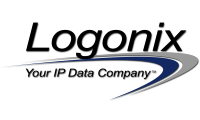 Logonix Support
Some information about your connection
IP address: 18.206.12.157
Browser identification: CCBot/2.0 (https://commoncrawl.org/faq/)
Referer URL: (none)
Open a New Support Incident Online
Note: all '*' marked fields are required. Hover your pointer over a field name to get more help with what to enter into a specific field.
Our address and contact information:
Business Office Hours:
Monday through Friday from 8:00AM 12:00PM and 1:00PM to 5:00PM

Business Office:
Logonix Corporation
114 South Shady Lane
Macomb, IL 61455

Mail:
Logonix Corporation
PO Box 525 Macomb, IL 61455
Other:
Phone: 309-836-7343
Fax: 309-836-2430
Web: http://www.logonix.net/

Copyright © 2023 Logonix Corporation. All rights reserved.