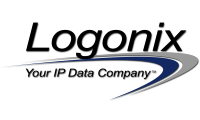 Logonix Corporation
Leading IP Data and Internet Services for West-Central Illinois
Your IP Data Company
Logonix is a local veteran-owned IP Data Company and regional Internet Service Provider in West Central Illinois. We specialize in fixed-wireless broadband data and Internet access solutions for businesses and residential customers. Logonix can help you navigate the confusing maze of Internet technologies and terms. We can provide you with a reliable, fast, and economical Internet connection that is tailored to your specific needs.
Online Payment Portal Pay your Logonix bill online quickly and conveniently.
Check out our local hotspots where you can get free Internet access while you visit participating businesses!
Our connectivity technologies include:
Fixed Wireless (no telephone-lines needed!)
Direct-Connect Ethernet Internet connections available in various multi-tenant dwellings (contact our office for details)
Dedicated point-to-point links using fiber, microwave, fixed-wireless, or other technology
Our hosting technologies include:
Join Logonix today and enjoy the benefits of our friendly, local, service maintained by our highly skilled network technicians.
Copyright © 2023 Logonix Corporation. All rights reserved.