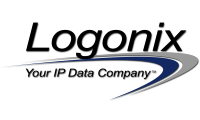 Logonix Dedicated Connectivity
What is Logonix Dedicated Connectivity?
Logonix Dedicated Connectivity is a point-to-point high-speed Internet access service for allowing businesses to gain a higher-level of Internet service. It is delivered via a dedicated, non-shared, point-to-point link. The connection medium could be a T1 circuit, wireless point-to-point, microwave, fiber-optic, cable, or whatever we can use that is economically viable for you. This service includes a routed subnet and does require a router at the customer location.
Copyright © 2019 Logonix Corporation. All rights reserved.