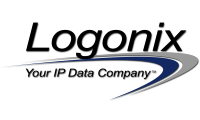 Bridgeway Radio Tower Collapses
The Bridgeway Radio Tower has collapsed overnight. At roughly 11:52PM on October 30, 2006, Logonix Corporation found that it had lost communications with its networking equipment that is located at the Bridgeway Tower. Because this tower is used as a customer end-point as well as a relay-point to service other areas in Macomb, many Logonix customers are affected. We responded very quickly to this problem, restoring nearly 80% of affected customer service within 48 hours, and we completed 100% of the work within 10 days.
Logonix Corporation, K100 Radio, Supreme Radio, H.O.P.E. Broadcasting, Verizon Wireless, and Bridgeway Corporation all had various radio or wireless services affected by this tower collapse.
We have posted many more pictures than what you see here if you're interested in seeing more of them.
| | |
| --- | --- |
| | Looking to the West from Deere Road over the tower site. The tower fell right on top of Lavadier's construction equipment parked just outside the tower fence area. |
| | Some of the Logonix antennas mounted to the tower. One of our Microwave dishes was within a couple of feet of being irreparably smashed. We were able to repair that Microwave antenna the afternoon after the tower fell and get its link back up and running on an alternative tower by that night. The other antennas that were salvaged were also placed on an alternative tower by that night and most (roughly 80%) of affected customer services restored by the next day (within 48 hours of the collapse). |
| | View from the North looking South toward the tower site. The building to the right within the fenced-area is the home the Verizon Wireless Cellular equipment. The building to its left is the location where K100 has its transmitter, H.O.P.E. Broadcasting has its translators, and Logonix Corporation has its Internet equipment. In front of the left building and to the left of the right building is the "cradle" where the base of the tower used to sit. |
| | View from the South looking toward the North. |
Copyright © 2023 Logonix Corporation. All rights reserved.