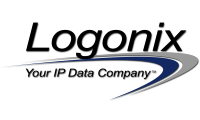 Logonix Web Hosting
Logonix Corporation offers web-site hosting. Choose from simple web-only, simple web + email, web with programmatic tools, and web with programmatic tools + email. Read on for details of each package. Please call for pricing.
We can also reserve, maintain, and host the domain name and DNS records for your site on our DNS servers.
Web-Only Simple Static Hosting
We provide ample amounts of space, FTP access, site statistics, and form mail for simple static websites that are not updated frequently or do not require content management systems nor databases. Here are the simple static web hosting details:
Up to 1GB of space per domain (additional capacity may be purchased in 1GB blocks if needed)
Server-Side-Includes (SSI) (note: CGI execution from SSI is disabled)
Form-based emailing
Site statistics generated nightly and available via web browser
FTP access to file storage area
Web Simple Static Hosting + Email Hosting
Our Web + Email Hosting solution takes everything in our standard web-only hosting package and combines it with our standard Email hosting package.
Web Hosting with Programmatic Tools
A step up from simple static hosting, the programmatic tools option adds PHP and a MySQL database.
Web Hosting with Programmatic Tools + Email Hosting
Adds email hosting to the Web Hosting with Programmatic Tools option.
Copyright © 2021 Logonix Corporation. All rights reserved.