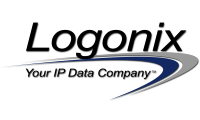 Logonix Email Hosting
Primary Email Service
Logonix Corporation supplies an email hosting service where you can have an "always online" email server for your domain name. Antivirus and antispam protection are included as are multiple methods of access. Please call for pricing.
The email systems in our data center provide:
Anti-spam firewall to block most junk email before it hits your mailboxes.
Anti-virus to scan and block viruses in email messages before they hit your mailboxes.
Up to 1024MB of space per mailbox (more space may be negotiated if needed)
Up to 50 mailboxes per domain (more mailboxes may be purchased in blocks of 50 mailboxes).
Mailboxes may be accessed via a standard web browser
Mailboxes may be accessed via a standard POP3 mail client
Mailboxes may be accessed via a standard IMAP4 mail client
Autoresponders
Email forwarding
Email List Servers
Web-based control panel for managing mailboxes and list servers
Secondary Email Service
We also offer backup mail hosting. Its purpose is to collect mail for customer domains when the customer's primary mailbox server is down or unavailable due to network outages. Our server will hold mail for an unavailable primary system until the primary system is again capable of receiving mail. Once a primary system is back online we gently begin delivering all held mail. This service can help prevent the problem of losing email if you are having email problems with your primary service. Please contact us for more information and pricing of this service.
Copyright © 2021 Logonix Corporation. All rights reserved.